"A time for celebration!"
Nothing like a night in downtown to revv up the creative spirit! For many, it's the end of a long and hard semester. Nothing screams a proper celebration more winding down and listening to the works of many of OCAD University's best creative writers!
Several Stations
We began the night at 8pm, as scheduled. Already, Glad Day Book Shop was packed with guests and curious passersby. Multiple stations were set up: a typewriter station, a donation station, a table selling the PULSE 2nd Issue, the bar, and, most importantly, the front stage, where the magic of language unfolded before our very eyes.
Food, Entertainment, and More Food
The first hour was spent distributing purchases of PULSE 2nd Issue, mingling with friends, colleagues, and strangers, and eating delicious food. There was much to try on the menu for the evening, including and not limited to: nacho chips and dips, pulled BBQ chicken platter, hummus platter, beer battered cauliflower bites, and grilled apple bergère. Between eight and nine in the evening, it was the perfect late dinner—perhaps even a late evening snack!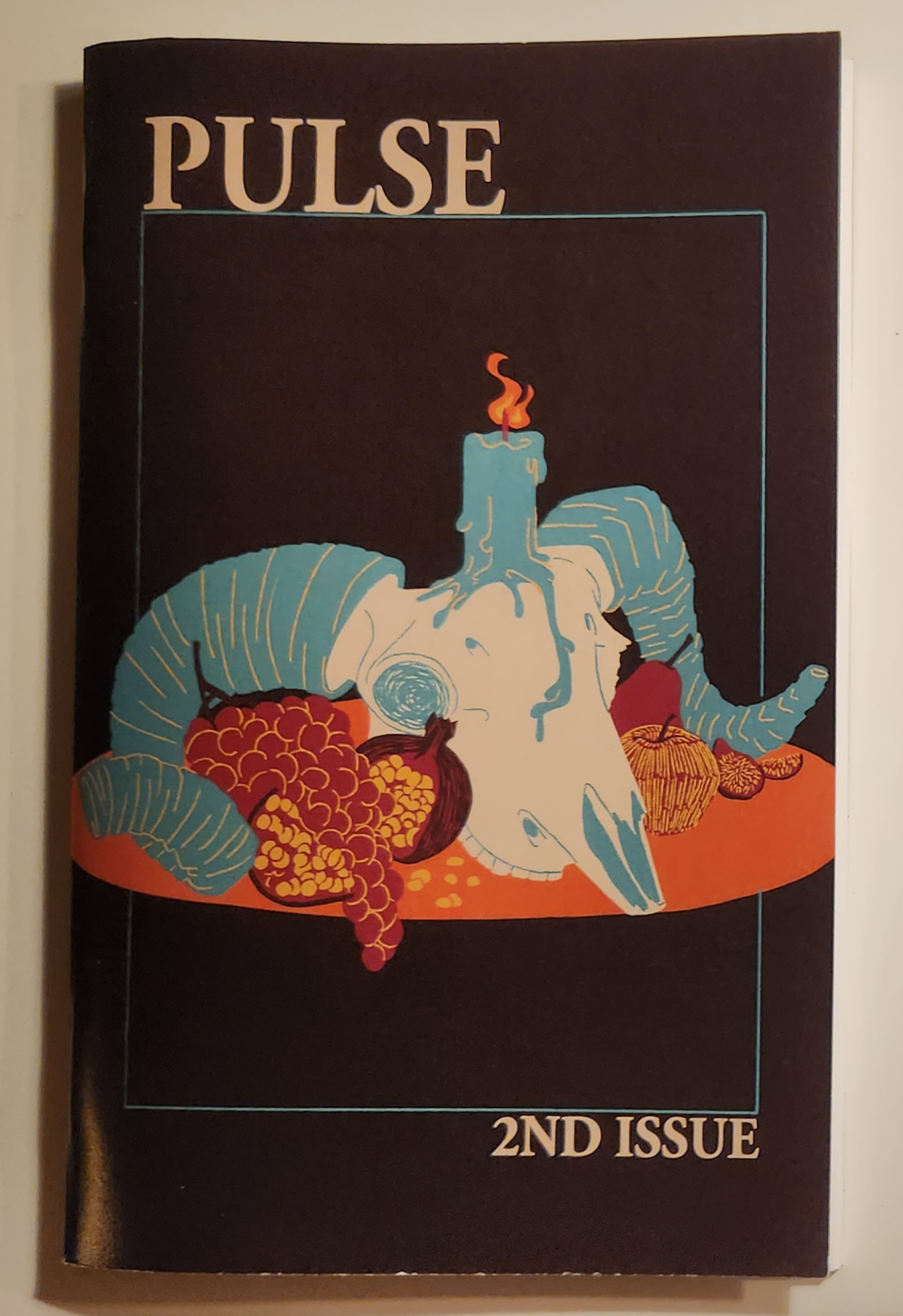 Photo credit: Ysabelle Manalang
The Open Mic
By nine in the evening, we began our Open Mic segment, hosted by Creative Writing student Nura. All were welcomed to participate, pending a brief screening from PULSE editors. It served as the perfect introduction to the PULSE 2nd Issue readings.
The PULSE 2nd Issue Readings
After a brief intermission, in which guests mingled, ate more food, and tried out our typewriter, we began the reading of PULSE 2nd Issue contributors. Guests watched with bated breaths as the readings quickly transported us with riveting language and imagery, following along with their own copies.
Many thanks!
The night ended with a speech from our Editor in Chief, Avi, where he thanked our contributors, guests, and the PULSE Editorial Board.
All in all, the book launch night for PULSE 2nd Issue was a major success. We sincerely could not have made it without your support!
Join us again at GRADEx 2023!
We will be selling copies of PULSE 2nd Issue at GRADEx 2023 by the Black Box theatre, at 49/51 McCaul Street. We welcome visitors and interested readers alike.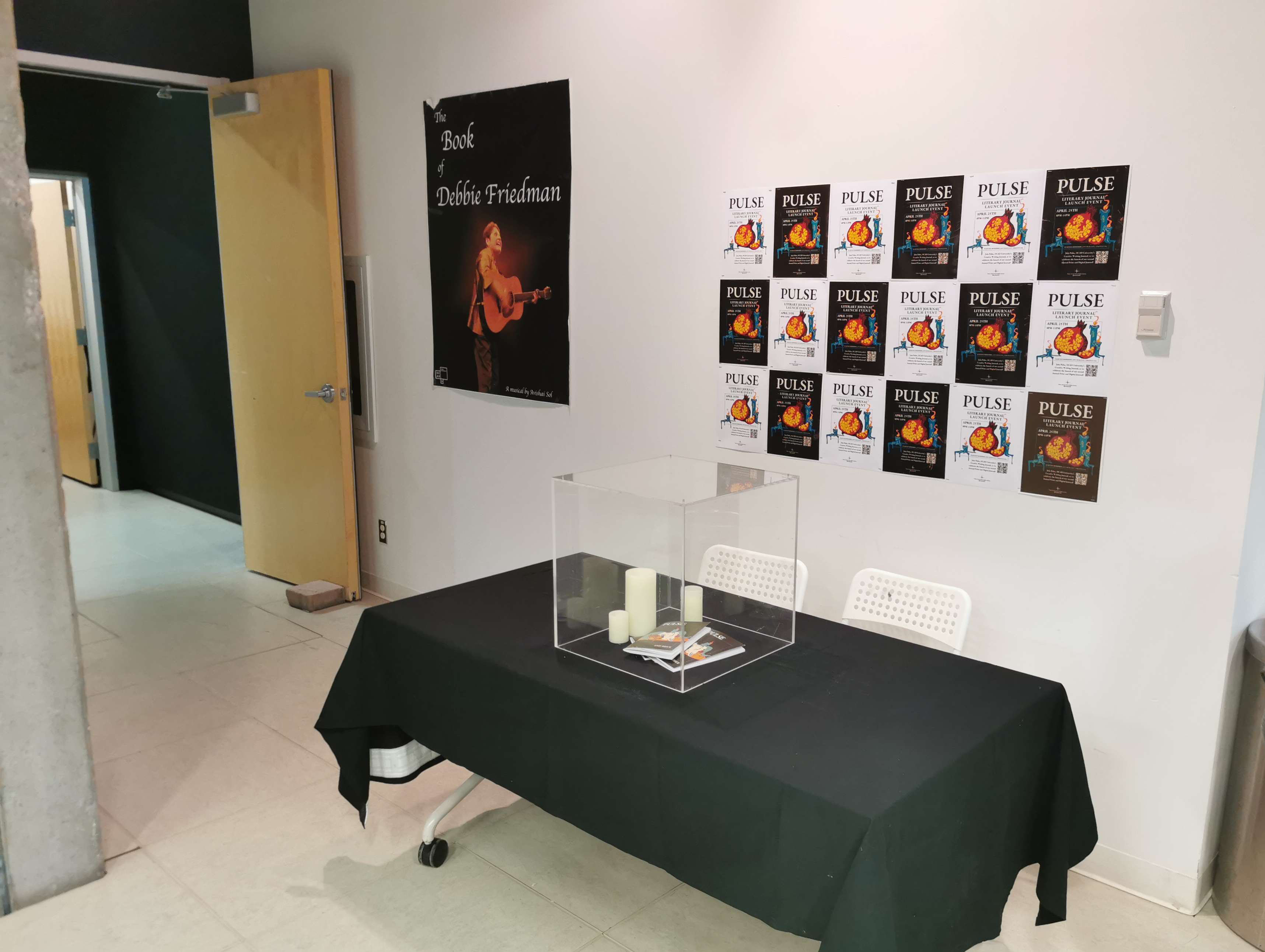 Photo credit: Liam Kelly
A Friendly Reminder
Please also don't forget to check out chapters I, II, and III of our PULSE Digital Journal on our website!